Air Management System with OPC UA
Air Management System with OPC UA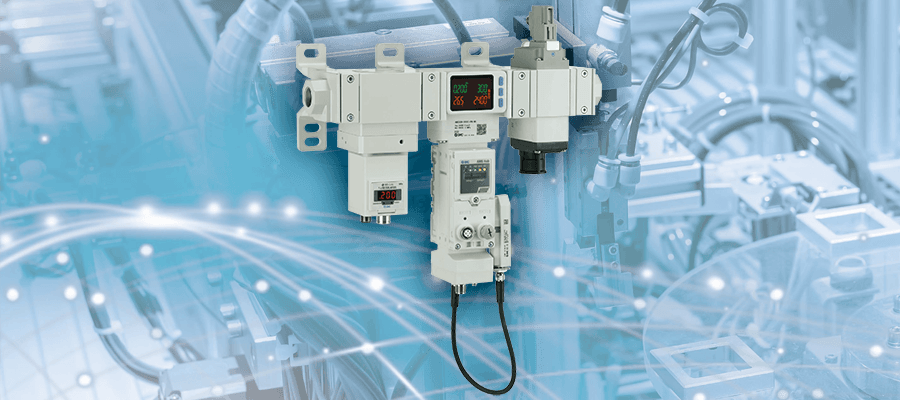 Sustainability – Condition Based Maintenance - Digitalization
Automated Short and Long-term Standby functionality to conserve air
Constant compressed Air Pressure, Flow & Temperature measurement
Automated data stream for leak detection & air performance analysis
Use the integrated OPC UA Server and/or choose Fieldbus Protocol
Electronic or Manual pressure setting
Standard M12 connections
Add additional sensors via IO-Link & Digital Inputs
IP65 Ingress protection
ISO Quality Air achievable with SMC's AC-D Modular Air Preparation
Reduce wiring with a secure 100m proprietary wireless transmission range
Soft Start functionality
Mechanically compatible with Safety Vent Valves (Cat 4PLe)
4 size options to suit differing machines covering 0 – 4,000 l/min & ¼" to 1" ports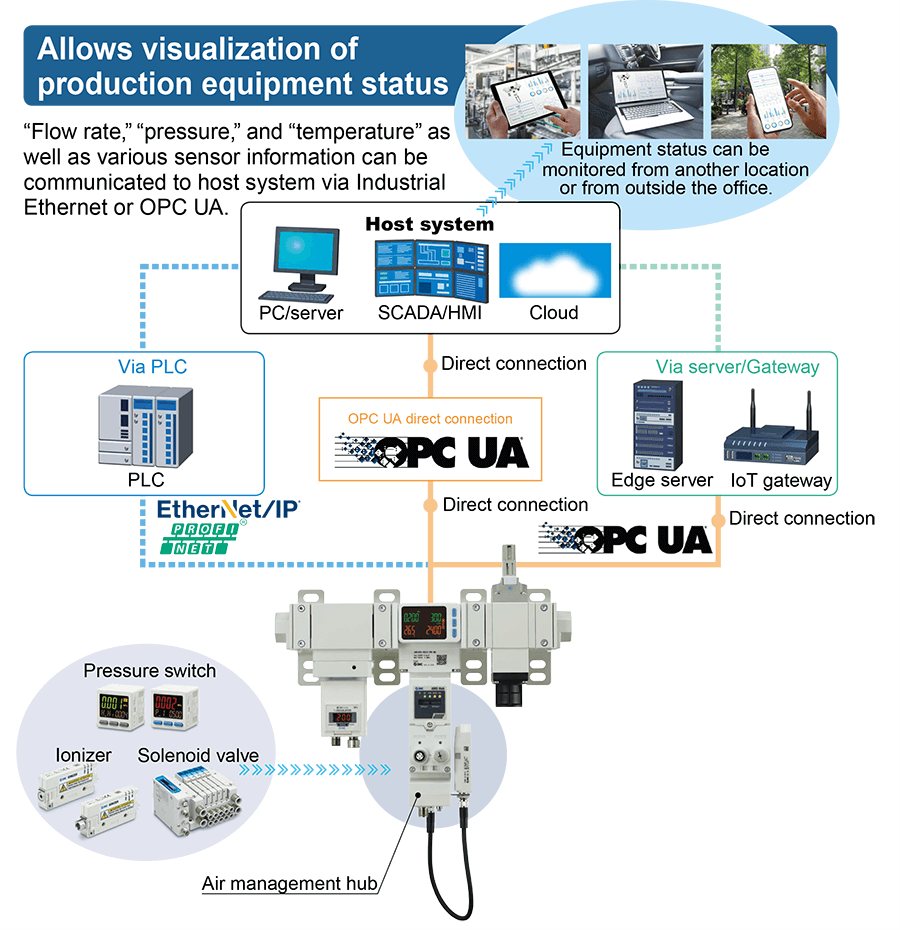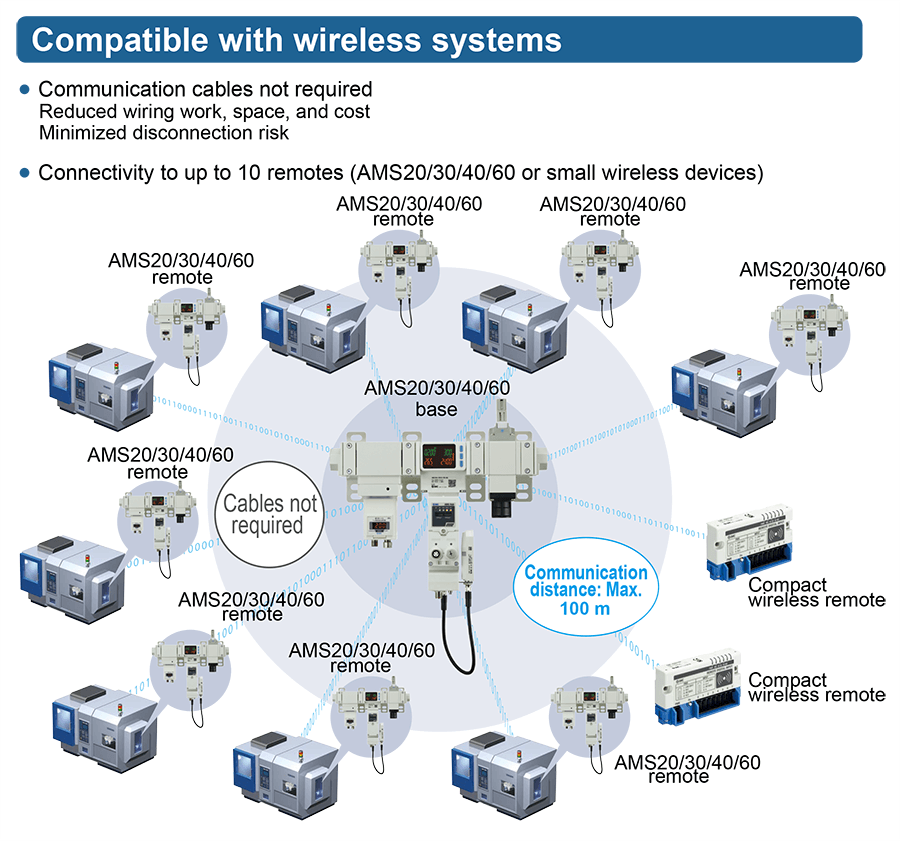 ---
Air Management System Configurations

Residual Pressure Relief 3-Port Solenoid Valve
The VP*E-X660/X661 series isolation (residual pressure relief) valves facilitate the Air Management System putting the machine in isolation mode for a longer-term idle state. This eliminates constant losses due to leaks in the downstream equipment. The soft option is recommended when using the AR*S series standby regulator for controlled pressurization of the system.

Air Management System Configurator
The Air Management System automatically regulates and isolates the compressed air provided to a machine to improve efficiencies during periods of inactivity. The unit generates pressure, flow, and temperature data to characterize normal operating conditions and identify trends to both compare with similar machines and enable preventative action to maintain optimal system performance. The unit does not require reprogramming of the user's PLC to operate, making integration both simple and cost effective. The high-resolution data is accessed by the PLC via fieldbus and SCADA packages via OPC UA. Using OPC UA and wireless systems, the Air Management System can be added without connector to the PLC or changes to PLC programming.
Air Management System with OPC UA
---